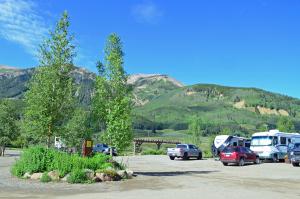 This picture is of the Riverfront sites at the back of the property.
Sites #1 and #2 on the right. #A and #B are just out of view to the right.
Site #4 is the empty site on the far left.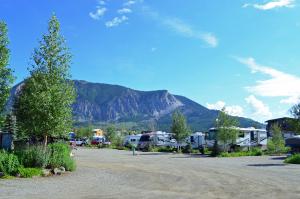 Premium, Mountain View sites. View of Mt. Crested Butte.
Sites #10, 11, 12, etc.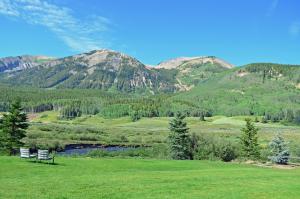 We have a large grassy area to enjoy right by the Slate River. Horseshoe pit, frisbee, etc.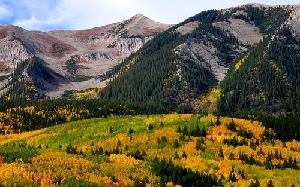 This is what you have to look forward to in the Fall! Mt. Whetstone is right off the back of CBRV.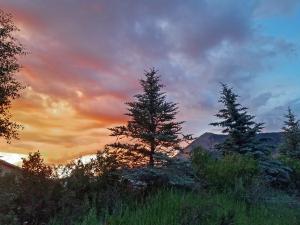 View of Mt. Crested Butte from the Slate River off the back of our property.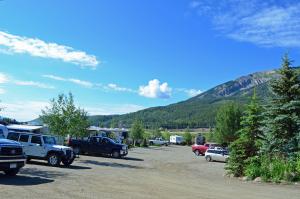 Standard sites #18, #17, #16, etc. along the left side. Site #7 is the white camper all the way down.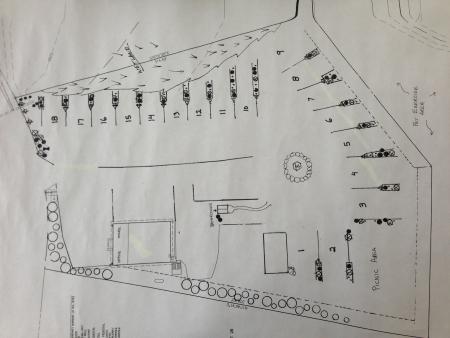 While this image is a little difficult to see, you can get an idea of the layout of CBRV. The entrance is located to the far left on this picture, and the river is on the far right. The picnic and grass area is in the lower right corner, and the pet exercize area is in the upper right corner.
Sites # 1,2, 3, 4, 5 and 6 are our Ultra-premium sites.
Sites # 10, 11, 12, 13, *A, and *B are Premium sites with 50amp or *30amp service.
Sites # 7, 8, and 9 are smaller Premium sites with 30amp service.
Sites # 14, 15, 16, 17, and 18 are Standard sites.